Beware Of Imitation Ultra Racing Bars
Whenever Ultra Racing brand build up more reputation, the imitations starting to show up in the market and the management found out that there are more than 10 such companies in the market which makes fake Ultra Racing parts..Some of the known imitators which uses very similar design and product colour to Ultra Racing had the following brand names: U**, 3M**, D*, Gred**….
Some other manufacture even tried to take part of the shares in the market by using the name "Ultra Racing" and explain to their customer that they also took part in part of manufacturing Ultra Racing strut bars. With such irresponsible attitudes, we've got numerous complaints from customers who claims that the advertisement and product description done by one of the imitators is very misleading and upset because they spent their money on counterfeit parts.
As a reminder to the public, Ultra Racing will never use any short form such as "UR" or "UR Racing" as in representing our product, we always use only "Ultra Racing".
You can see the differences between Ultra Racing products and fakes.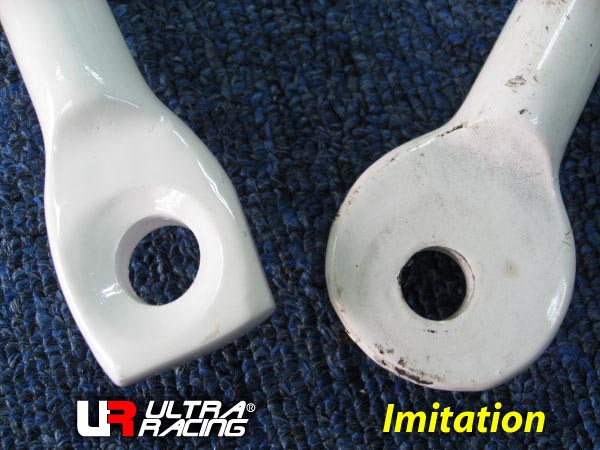 Anti Roll Bars Ultra Racing and Immitation.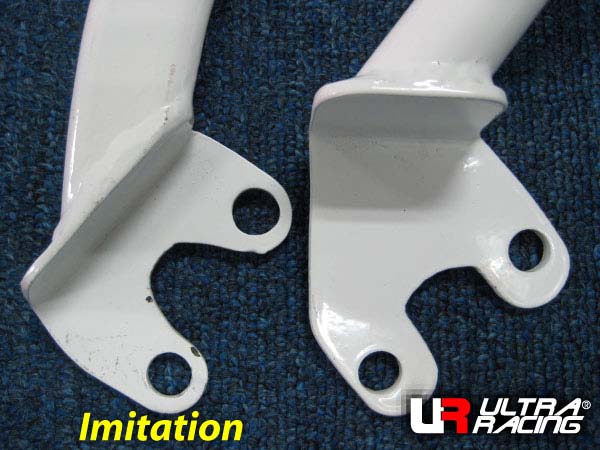 Front Strut Bars Immitation and Ultra Racing.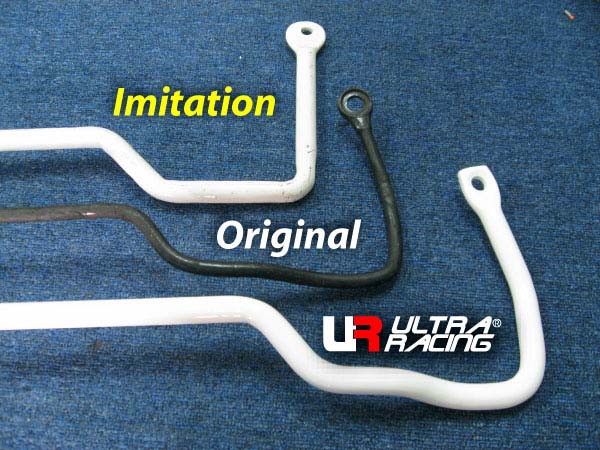 Anti Roll Bars Immitation, Original, Ultra Racing.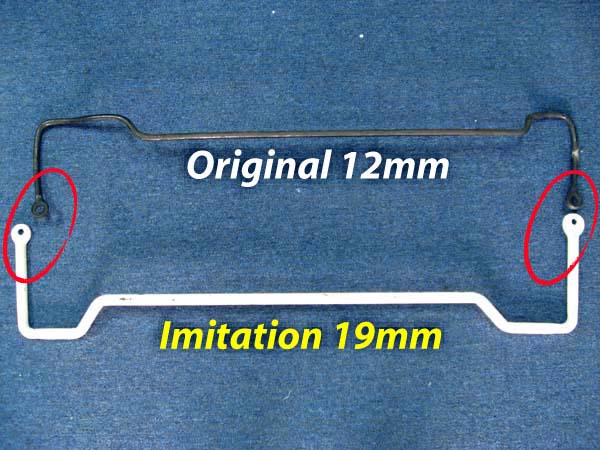 Anti Roll Bars Original and Immitation.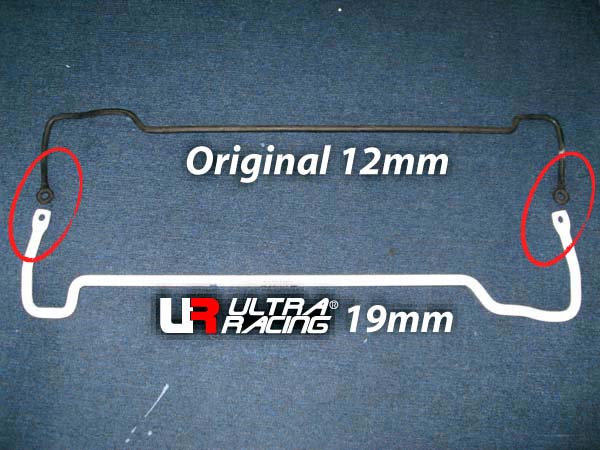 Anti Roll Bars Original and Ultra Racing.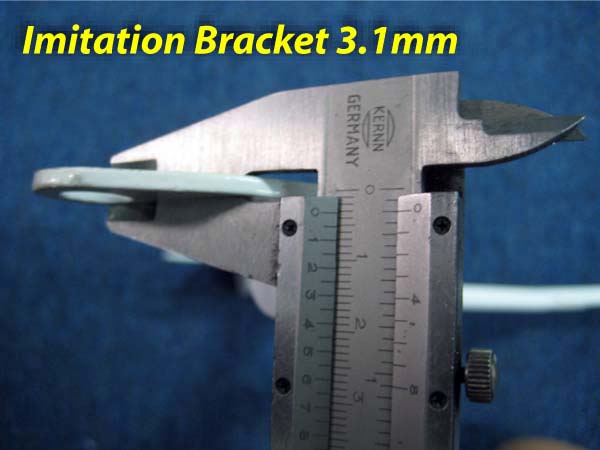 Thickness of Immitation 3.1mm.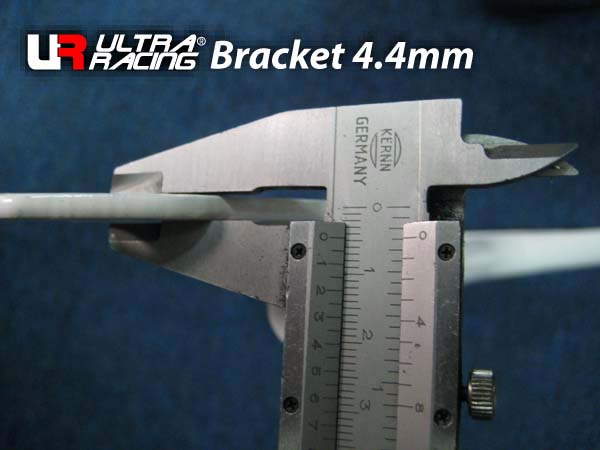 Thickness of Ultra Racing 4.4mm.